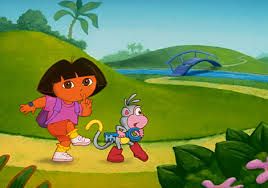 The Viewer (Usually Referred To As You) is character of Dora the Explorer, situated and addressed to as a part of the Fourth Wall. Boots and Dora talk to the viewer throughout most episodes through the screen (the fourth wall).
You are the viewers and You help Dora and her friends complete all of the quests she goes on. Without You, she wouldn't know which way to go.
Appearances
You have appeared in every episode although, not credited as an official character.
Although having not officially been credited, You are a true character as per taking part within the show itself.
Ad blocker interference detected!
Wikia is a free-to-use site that makes money from advertising. We have a modified experience for viewers using ad blockers

Wikia is not accessible if you've made further modifications. Remove the custom ad blocker rule(s) and the page will load as expected.